What is a balikbayan box?
One of the prominent features of life as a migrant domestic worker is sending gifts back home to their families. For overseas Filipino workers (OFW) who spend months at a time working abroad, they commonly send balikbayan boxes as a holiday tradition. The word 'balikbayan' literally means "to return home".
A balikbayan box, or a homecoming box, is a practical representation of the migrant worker who is unable to return home themselves. Nowadays, door-to-door service delivery and cargo shipping have become more accessible and affordable. Many Filipinos take their time to pack the corrugated box and secure each item carefully. Most balikbayan boxes can weigh over 100 pounds.
Here is what a balikbayan box may look like: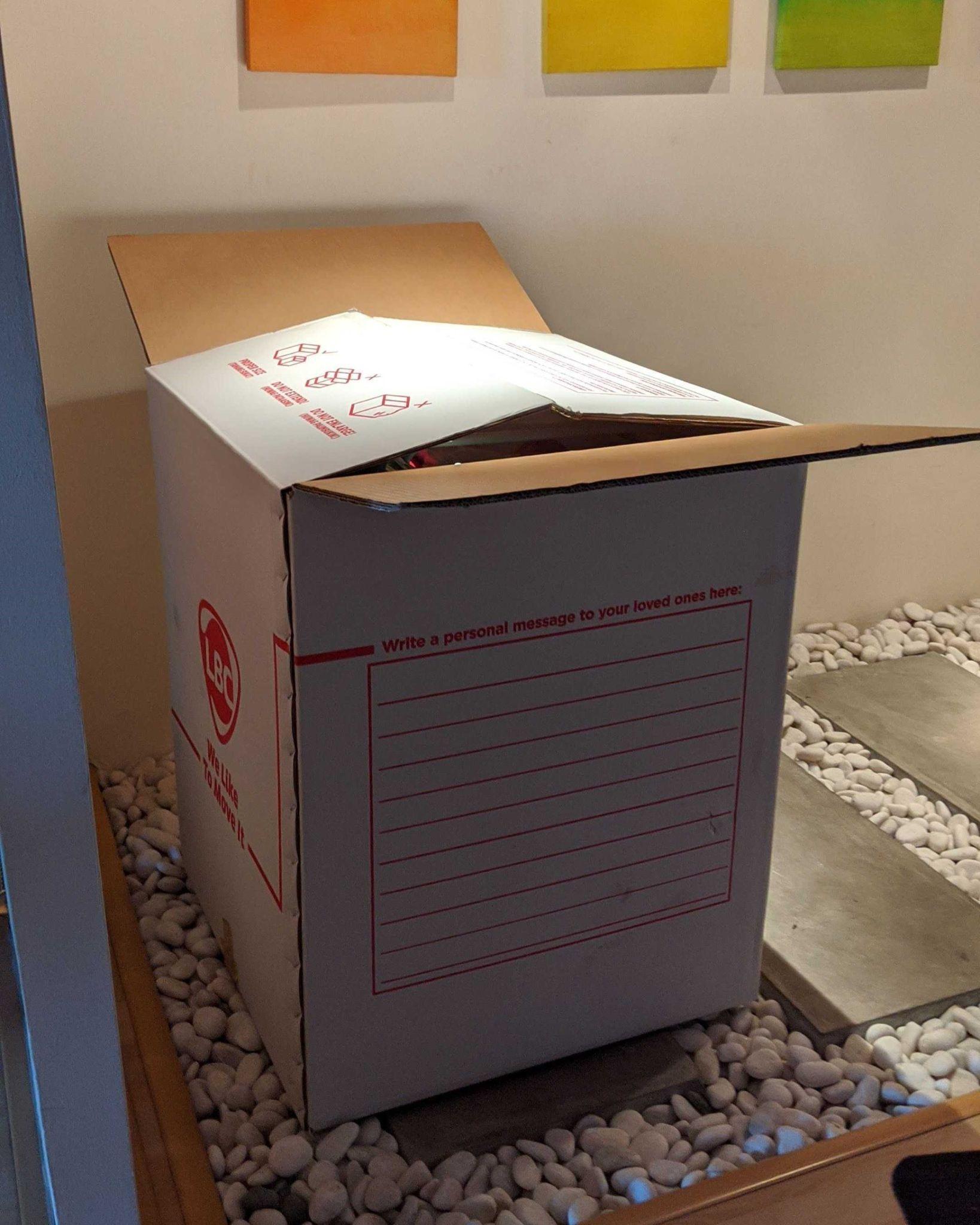 Who can send a balikbayan box?
According to the Bureau of Customs in the Philippines, anyone can send a balikbayan box to the Philippines including registered businesses. However, only qualified Filipino citizens while abroad can enjoy the tax and duty-free privilege under Section 800 (g) of the Customs Modernization and Tariff Act (CMTA).
What goes inside the balikbayan box?
Only household and personal effects can be sent through a balikbayan box. Typically, the box will contain items such as clothing, linens, household furnishing, toiletries, toys, electronic gadgets, chocolates, candies, canned food, instant noodles and other packaged food. Items can either be new or used, but they cannot be for commercial distribution. To avail of the balikbayan box privilege, the items cannot be for sale. A good rule of thumb is to send not more than 20 items of each kind for non-consumable goods.
Although some of these items can be bought locally, overseas Filipinos continue to send them anyway to demonstrate how much they love and care for their family members back home. When a domestic helper packs these goods for her family, it doubles as a way to stay connected with them by personally addressing each of these items to the children or extended family members.
Aside from products, the balikbayan box contains their thoughts and love through the sheer effort of packing and sending home this huge cardboard box. On the one hand, the box brings joy to the people receiving them, and on the other, it is a reminder of how many OFWs ventured abroad and had to leave children, parents and friends just to work.
Reminders when sending a balikbayan box
It has become an annual tradition during the holiday season to send balikbayan boxes to the Philippines. For example, planning to send a box containing gifts for Christmas should be sent no later than the end of November, depending on the recipient's location. Luckily, most shipping companies will inform the sender about estimated arrival dates.
To avoid delays in the processing and release, it is recommended to have the complete address in the Philippines and active mobile number and name as it appears in the recipient's ID. There is no limit to the number of balikbayan boxes that a Filipino can send per shipment but the box must comply with specific sizes and volume. Additionally, the total value should not be more than Php 150,000 (HKD22,000) a year. Prohibited items include drugs, medication, alcohol, weapons and explosive items, pets, plants, seed and meat (unless canned).
Violating the rules can lead to confiscation of goods, imposition of penalties and applicable tax, as well as criminal prosecution if found to have items without the necessary import permit.
Can employers contribute or help the domestic helper in any way?
It's common for Filipinos to slowly collect items for the balikbayan box and bring it to the freight forwarder. The easier option is to call the shipping company once the box is packed and schedule for pick up. However, packing the box can require time and space, so most helpers opt to do it on their day off by going to the company's branch office.
Employers are not obliged to do anything aside from learning to respect this cultural tradition. Giving gifts is a universal love language, therefore it is normal to prepare and make this activity personal because it demonstrates how much they care. Below are some ideas how an employer can show their support and honor this unique Filipino tradition. 
Look for convenient locations of the shipping company

Offer to cover the shipping fee to the helper's hometown

Contribute any small gift or items for the helper's children or family members

Answer any questions about the allowable and prohibited items, especially if it's the helper's first time to send a box


Last updated on November 20th, 2023