What should I do if there's a typhoon or rainstorm on a day off or rest day?
Especially during the summer months, Hong Kong is frequented by typhoons and rainstorms. The Hong Kong Observatory (HKO) will issue weather alerts and advisories. When the Typhoon Signal 8 and above, Red Rainstorm or Black Rainstorm signals are hoisted, it may be unsafe to go outside. Here is the Rainstorm Warning System and Typhoon Signals.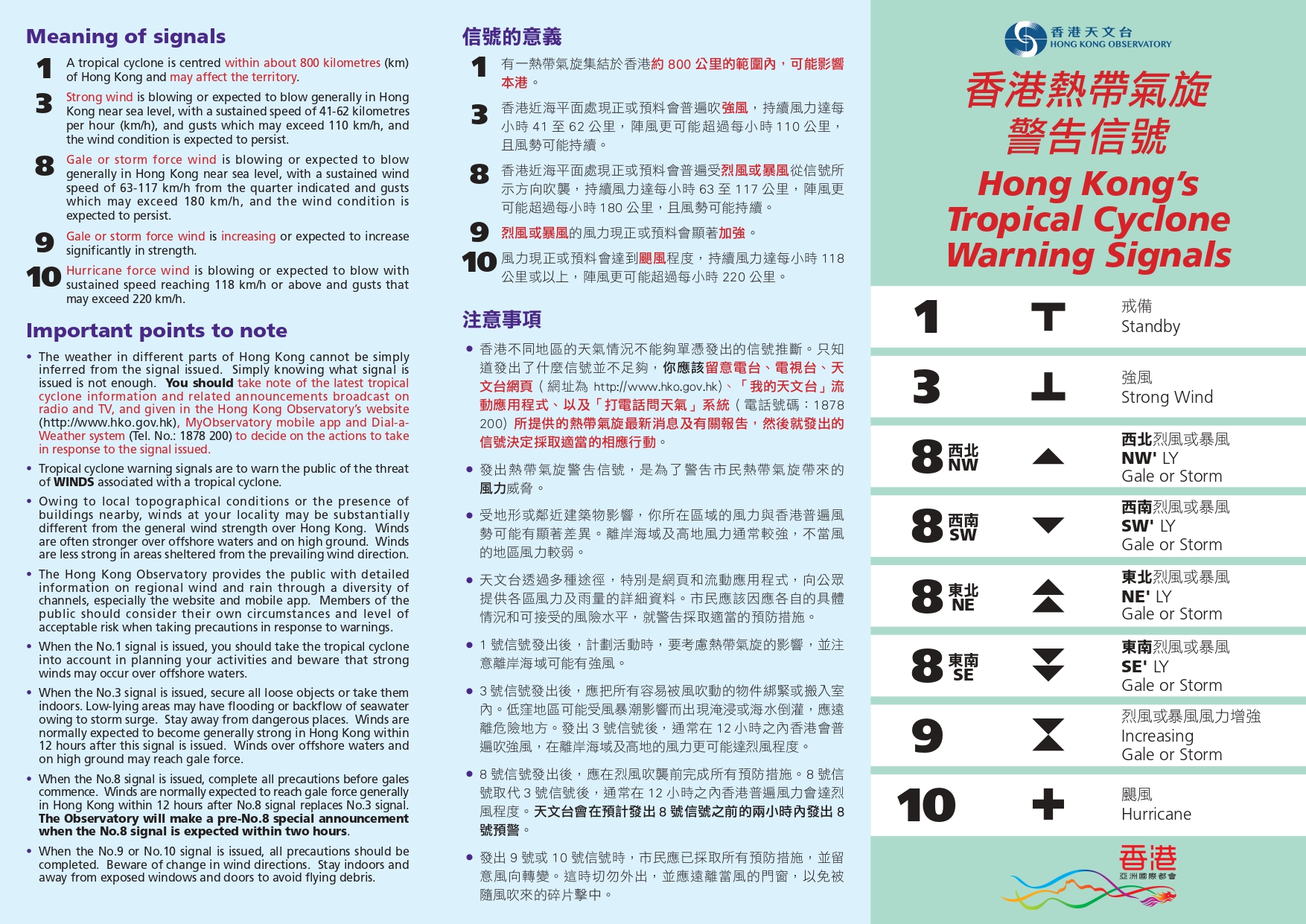 Ensuring Safety in Severe Weather
Going outdoors when severe weather signals are in effect can be dangerous and public transportation will be affected. According to the Labour Department:
"Under the Employees' Compensation Ordinance, employers are liable to pay compensation for deaths or injuries incurred when employees are travelling by direct routes between their residences and workplaces within four hours before or after working hours on a day when Typhoon Signal No. 8 or above or a Red or Black Rainstorm Warning is in effect."
Here are some things to consider if severe weather falls on a domestic helper's scheduled rest day or day off:
If the severe weather signals were hoisted after the domestic helper had already left the house, she should take shelter in a safe place. The domestic helper may have difficulties in returning home. Public transportation will be affected as all services stop operating when Typhoon Signal 8 and above is hoisted.
If the domestic helper stays at home instead of going out for her day off, she must not be asked to do work. Emergencies aside, it is illegal for an employer to compel a domestic helper to work on a rest day. Domestic helpers are entitled to a full 24 hour rest period. Read more on days off: FAQs on domestic helper rest day
Rearranging the Rest Day or Day off
An employer and a domestic helper may mutually agree to rearrange the rest day and have the domestic helper work at home on the day of the severe weather. The new rest day must be given within 30 days. For example, if the original rest day was 2nd June, the new rest day must be taken before 1st July.


Last updated on September 20th, 2023