What Labour Department guides are there for domestic helper employment?
Here are materials by the Hong Kong Labour Department and other government departments on the rights and obligations of employers and domestic helpers. 
2717 1771
2157 9537 (Dedicated hotline for foreign domestic helpers)
For both Domestic Helpers & Employers 
For Domestic Helpers: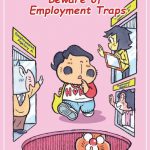 Be Prepared for Employment in Hong Kong – A Handbook for Foreign Domestic Helpers: English (other language versions are coming soon)
For Employers
Tips for Employers of Foreign Domestic Helpers – The responsibilities of taking out employees' compensation insurance and providing free medical treatment: Chinese | English
You may also like:
---
or are you a domestic helper looking for a new employer? Apply with us
---
If you found this article helpful, please consider donating today.
Fair Employment Agency is a nonprofit agency. We put a lot of work into producing high quality, accurate and updated information resources because when employers and domestic helpers are informed, they are empowered to make good choices.
If you found this article helpful, please consider donating to support us through Fair Employment Foundation, a registered section 88 charity in Hong Kong, which builds social businesses (like us!) to make migrant recruitment fair to workers & fair to employers.
Click HERE for all donation methods.


Last updated on August 31st, 2021