A Guide for Expectant Parents: Uplifters x Holly Wong Yoga x Fair Agency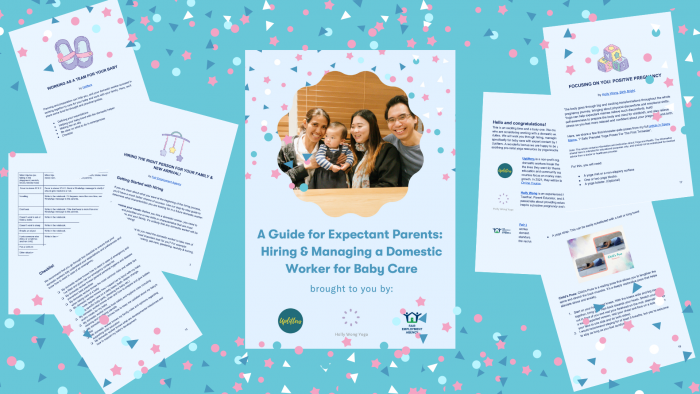 Hello and congratulations!
Having a baby is an exciting and busy time. We created this guide to help families who are considering employing a domestic worker primarily to help with baby care. We will walk you through hiring and managing a domestic worker, with the expertise from Fair Employment Agency and Uplifters. As a wonderful addition, we have soothing pre-natal yoga resources from Holly Wong.
Uplifters is a non-profit organisation that helps migrant domestic workers break the cycle of poverty, and build lives they want for themselves. This is achieved through online education and community support. Uplifters' core online courses focus on money management and personal growth. Uplifters' newest course, Baby Care Online Course, is designed for expectant parents and the domestic helper they hire. Fair Employment Agency is excited to be able to offer a special referral discount of 15% for this comprehensive course.
Holly Wong is an experienced Pregnancy Yoga Teacher, Parent Educator, and Mother. She is passionate about providing education and resources to inspire a positive pregnancy and childbirth. 

Fair Employment Agency is a nonprofit agency that helps employers hire great domestic workers. Their mission is to set a new standard for professionalism, ethics, and service for recruitment in the sector. 
Download the Free PDF Guide
To download the FREE PDF Guide, please share your email address below. We will only use your email to send you the Guide, and subscribe you to the Fair Agency Bulletin.


Last updated on May 10th, 2021